Our inbox is flooded with your emails
All the teams that have sent a Brainfinity problem have qualified for the next round
Well done, problem solvers! Once again you have exceeded our expectations.
The 5th Brainfinity problem required you to create an authentic problem for others. Our inbox has been flooded with your problems and we are pleased to announce that all the teams that have sent their problems have qualified for the next Brainfinity stage – the Brainfinity Challenge.
Your creativity is invaluable
The Brainfinity jury reviewed all problems in the short period of time they had; however, a more in-depth analysis requires more time.
"What we particularly liked was the range of topics students used to design their problems", says Professor Ivan Anić, Brainfinity creator and head of the jury, and adds: "The topics included environmentalism, poetry, sports, music, art, detective mysteries, space conundrums, history, travel, virology, and New Year's motifs".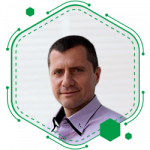 We're designing a Brainfinity problem collection
As we have previously announced, we are creating a collection with the problems you have submitted.
Our jury will review your problems and adjust them if necessary. We will then include them in the Brainfinity problem collection which we will hopefully present early next year.
There's still time to join Brainfinity Week
In order to improve your Brainfinity problem skills, we suggest you register for Brainfinity Week and follow interesting lectures. Absorb ideas from experienced experts and use them in the upcoming 6th Brainfinity problem.
Register here for Brainfinity Week and enjoy the company of other problem solvers.